PLENSETTM
PLENSETTM
Gas barrier type
In-page Navigation

In addition to bonding, it also has an encapsulation function.
Through our proprietary formulation technology, we have achieved a composition that prevents the penetration of water vapor and other gaseous components, which helps maintain the performance of products to which it is applied.
Have you experienced these issues?
Easily encapsulating moisture-sensitive devices
Filling internal parts with gas and encapsulating
Need materials with high moisture-proof sealing capabilities
Here is the product that resolves these issues. PLENSETTM Gas barrier type
Adhesives with gas barrier properties

Protect the device from moisture and other gases
Picture frame sealing to protect the device from moisture
Assembly and encapsulation of devices that require protection from moisture and other gases.
Examples and Applications
Picture frame sealing of devices
Hermetic sealing of vents and through-holes
Comparison with conventional products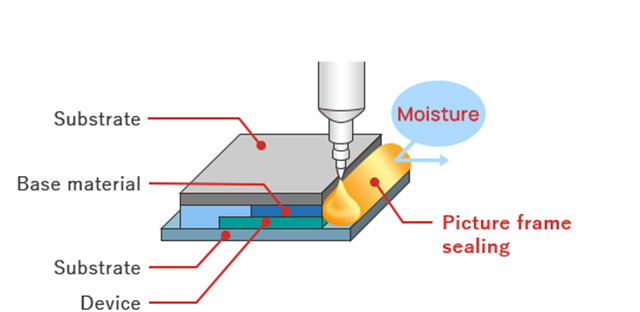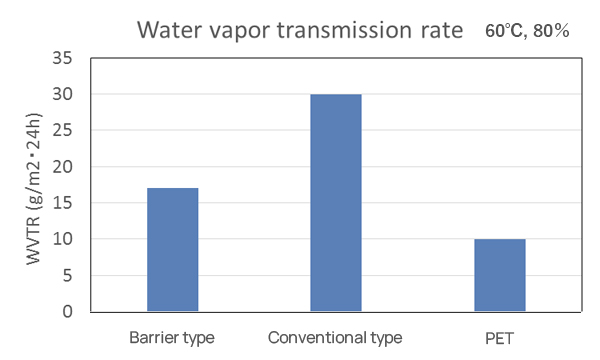 Characteristics
Item

AES-110

AES -210

Conditions

Characteristics

Color tone and appearance

Pale yellow viscous liquid

Black viscous liquid

Visual inspection

Viscosity

7Pa・s

9.8Pa・s

E-type viscometer 25degC,50rpm

Thixotropic index

1.2

1.2

E-type viscometer 25degC,5rpm/50rpm

Standard curing conditions

70degC×60minutes

90degC×60minutes

Hot air circulation oven

Properties of cured materials

Tensile lap shear strength

13N/㎟

26N/㎟

JIS K-685 (Steel plate)

Glass transition temperature

62degC

100degC

TMA measurement

Thermal expansion coefficient

α1

40ppm

72ppm

α2

136ppm

117ppm

Water-vapor transmission ratio

18-22g/m2・24h
14-20g/m2・24h

60degC, 80% JIS Z-0208
The data in this document are representative values, not standard values. The contents of this document are subject to change without notice.
Application process
Telephone or form inquiry
Inquire about customer issues, required characteristics
Propose and send samples for evaluation
Interview regarding results of evaluation
When it is difficult to use existing products
Consultation and consideration of development themes