What is Ajinomoto Fine-Techno (AFT)?
Ajinomoto Fine-Techno has played a central role in the Ajinomoto group's fine chemicals business, beginning with the development and commercialization of new products using intermediates in amino acid production.
Ajinomoto Fine-Techno, which has inherited the DNA of Ajinomoto, the world's first company to commercialize monosodium glutamate (MSG) - a type of amino acid for use as a flavor enhancer - will continue to create new value based on its proprietary technologies, thereby contributing to convenience and comfort in people's lives, and to society at large.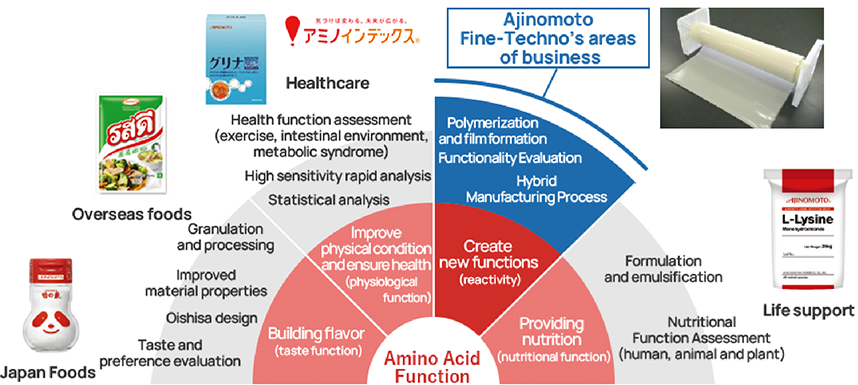 Platform Technologies
Microbial and enzyme discovery
Microbial breeding
(molecular breeding)
Isolation and purification
Fermentation production
(scale-up)
Ajinomoto Fine-Techno's strengths
Leveraging the four core technologies that we have cultivated over the years, we are creating innovations in the fields of semiconductor packaging and mounting materials that support cutting-edge electronics, and functional materials and adsorption agents that contribute to industries related to the environment, health, and nutrition.
In addition, we have established a structure that allows customers to use our products with peace of mind.
Molecular design
Molecular Design
Technology to design molecular structures and create molecules with new properties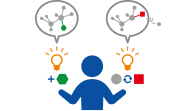 Formulation design
Formulation
Technology that combines materials to bring out conflicting properties, or properties not found in single materials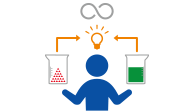 Process development
Process Developement
Technology that enables high quality, stable sharing through the construction of a rapid, precise manufacturing process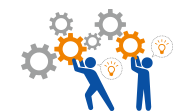 Solution proposal
Solution Proposal
Technology that reproduces customer processes to quickly detect risks and propose solutions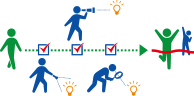 Areas of business and product families
Our company's business comprises four areas: functional chemicals and activated carbon as materials, and electronic and functional materials as formulated products.
Interlayer insulating materials
・Ajinomoto Build-up Film® (ABF)

Adhesives & Encapsulants
・PLENSETTM

Flame retardants, polymer co-stabilizer
・REOFOSTM・EMPARATM
Latent curing agent
・AJICURETM
Pigment dispersants, coupling agents
・AJISPERTM
Titanate/aluminate Coupling agent
・PLENACTTM

Activated carbon・Adsorption resin
・Aldeo aldehyde adsorbent
Chelate resin

Ajinomoto Fine-Techno in daily life
You can see Ajinomoto Fine-Techno technologies in various scenes in daily life, such as precision parts for cell phones, digital cameras, and computers, and in automobiles. Our technologies are used in many ways, such as to support drop impact resistance and as a substitute for solder.
History of Ajinomoto Fine-Techno
Ajinomoto Fine-Techno Co., Inc. started in 1998 as the core entity in the Ajinomoto group's fine chemicals business, and initially undertook the development and commercialization of new products using intermediates in amino acid manufacturing.
Sustainability (social contribution)
Ajinomoto Fine-Techno Co., Inc. strives to contribute to global sustainability by developing and manufacturing products that are designed to save energy not only during manufacturing but also in consumption and use, in order to realize "sustainable production and consumption" under its Quality, Environment, Health and Safety Policy.